The company's WeChat public platform was officially launched
---
In the Internet era when various new media are constantly emerging, the WeChat public platform of Dongguan Yifeng Precision Electronics Co., Ltd. officially set sail today. This platform will always adhere to the correct guidance of public opinion, constantly carry forward the positive energy of enterprise reform and development, strive to tell good stories, spread the voice of Yiyifeng, shape the image of Yifeng, and play an active role in enterprise information exchange and brand publicity.Close contact with new and old customers, promote the healthy development of the communication platform andAn effective carrier for opening factory affairs and serving employees.
This public platform will release real-time industry information, product promotion, corporate news and other content, welcome new and old friends to pay close attention!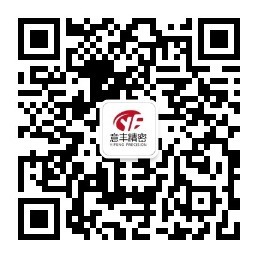 WeChat public QR code, scan and pay attention to us!